Bio€quity Europe New Dates Announced:
BioCentury, EBD Group and the Dublin Regional Host Committee are pleased to announce the new dates for Bio€quity Europe. The Organizers will hold the event on April 13-14, 2021 and the conference will remain at The Convention Centre Dublin.
Bio€quity Europe is the industry's premier international showcase for financial dealmakers and pharmaceutical executives to assess and network with rising biotechs.
For our 21st anniversary meeting, more than 80 hand-picked companies will present their stories and participate in the thought-leading program. The agenda will allow for maximum financial networking through both ample breaks, receptions, and 1x1 meetings using EBD Group's partneringONE® conference networking solution.
Don't miss this opportunity to potentially find your next blockbuster investment or partnership opportunity.
Insights Partner McKinsey & Co. will be returning to Bio€quity Europe to release its 2nd European Biotech conference report. Please click here to download the 2019 report "Biotech in Europe: Scaling Innovation".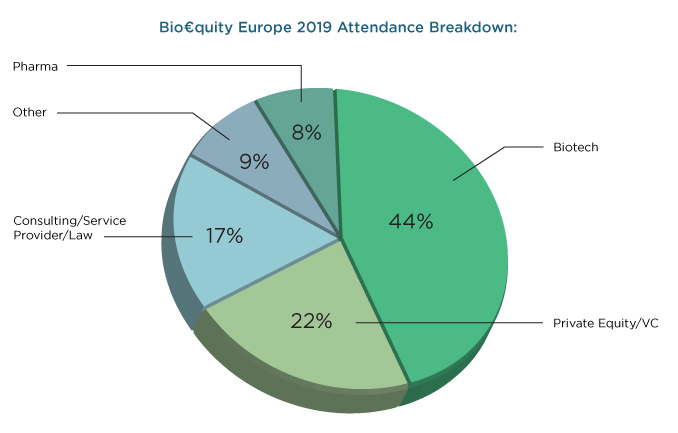 Return to Conferences List